From the Director
Dear Friends,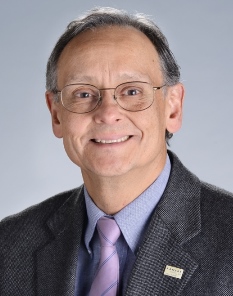 It is with great pleasure that I serve as the interim director of the Johnson Cancer Research Center. I hope to keep the center's research, education and outreach activities moving forward during my tenure. The faculty affiliates, students and I thank you for your support. Your gifts allow us to carry on Terry Johnson's vision of making the most of the impressive, multidisciplinary resources at K-State to fight cancer.
Thanks to the support of many, the center is currently providing around a half-million dollars a year to support nearly 100 cancer research teams — funding that often gets leveraged into large extramural grants, and that we expect will return many dividends over the years in our fight against cancer.
It is an extraordinarily promising and exciting time for cancer research. The rate of discovery of new methods of prevention, diagnosis, and treatment continues to escalate impressively, with basic research providing the underpinnings of new approaches and clinical studies.
We know that there are many worthy organizations that need support and we are honored that you have chosen to support our effort. Let me stress that there are four important reasons to support the Johnson Cancer Research Center when there are so many worthy organizations fighting cancer.
Our faculty researchers excel in the important niche of basic and translational research, the foundation for clinical research and treatment.
This is an opportunity to support K-State faculty and students while at the same time enabling the fight against cancer.
Support from the center contributes to the success of our affiliated researchers, who garner millions of dollars in extramural funding, which supports local salaries and purchases, and has a major economic impact for this region.
Except for 5% used to advance the university as a whole, we direct all donated funds to cancer research, scientific training, and public outreach.
We thank you for your support and would be very grateful if you'd help spread the word about the important activities of the Johnson Cancer Research Center at K-State. We are proud of our researchers' achievements and, with your help, will continue to advance the search for cancer solutions.
Stephen Keith Chapes
Professor of Biology and
Interim Director, Johnson Cancer Research Center