"Think Pink" Quilt Show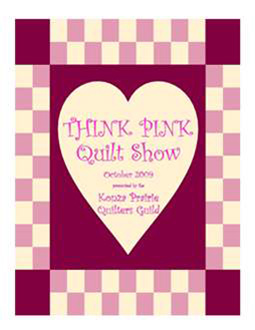 In observance of National Breast Cancer Awareness Month, the Konza Prairie Quilters Guild exhibited the "Think Pink" quilt show throughout October at the Johnson Cancer Center. The show featured quilts and other handmade items with pink highlights.
View the quilts.
The effort to present this show at the center was led by guild members, Mickey Chance-Reay, assistant professor in women studies and secondary education, and Charlotte Herr, along with Charlotte's husband Chuck.
The guild, which consists of campus and local women, was established in 1978 to promote the art of quilt making, stimulate interest in quilts and provide educational programs.