Cancer Center News
Upcoming Award applications Due Oct. 1
The Johnson Cancer Research Center is advancing cancer research at K-State and helping train the next generation of researchers. The center supports faculty, undergraduate and graduate students, and postdoctoral fellows through competitive award programs. See more information for student awards here and faculty interdisplinary awards at this link and individual awards at this link.
If you have questions or problems with applications, contact us at cancerresearch@k-state.edu or 785-532-6705.
Award Deadlines:
Undergrad CRA award applications are DUE Oct 1st.

Other applications also DUE Oct 1st include

New Johnson Cancer Research Center T-Shirts are here

The new 2023 Johnson Cancer Research Center T-shirts are now available in lavender and gray. The center's new slogan is "The Cure Starts with Us — scientists, students and supporters."
See more about the t-shirts here.
Kaw Valley Rodeo supported Johnson Cancer Research Center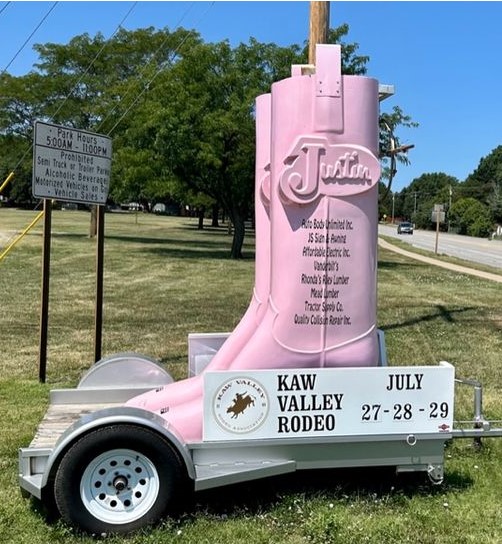 Thanks to Kaw Valley Rodeo for supporting K-State Cancer Research!
The Kaw Valley Rodeo supported the Johnson Cancer Research Center with "pink" items at the Steak Fry and "Passing the Boot" each night at the rodeo.