Cancer Center News
Award applications Due Feb 17 and Mar 1
CRA Summer Stipend award applications are DUE Feburary 17th!
The Johnson Cancer Research Center is advancing cancer research at K-State and helping train the next generation of researchers. The center supports faculty, undergraduate and graduate students, and postdoctoral fellows through competitive award programs. All JCRC faculty members are eligible to apply for awards and to sponsor applications of their students. (One caveat is that Biology Graduate Student Travel Awards are limited to Division of Biology graduate students, per the donors' wishes.)
If you have questions or problems with applications, contact us at cancerresearch@k-state.edu or 785-532-6705.
A NOTE ABOUT STUDENT TRANSCRIPTS: The Registrar's Office offers online transcript ordering with an option for electronic PDF delivery. More info is on the Registrar's website.
Award Deadlines:
CRA Summer Stipend award applications are DUE Feburary 17th!
Below are the applications that are DUE March 1st:
Linders Family Cancer Research Expansion
Design a T-shirt contest
Theme of contest: The Cure Starts with US!
This year, the Johnson Cancer Reserch Center is hosting a t-shirt design contest!
We will choose the top 5 best t-shirt designs, and a social media poll will vote for the best design and will receive a prize!
All KSU Students are invited to participate in the JCRC T-shirt contest this year!
A Night With Skylar Thompson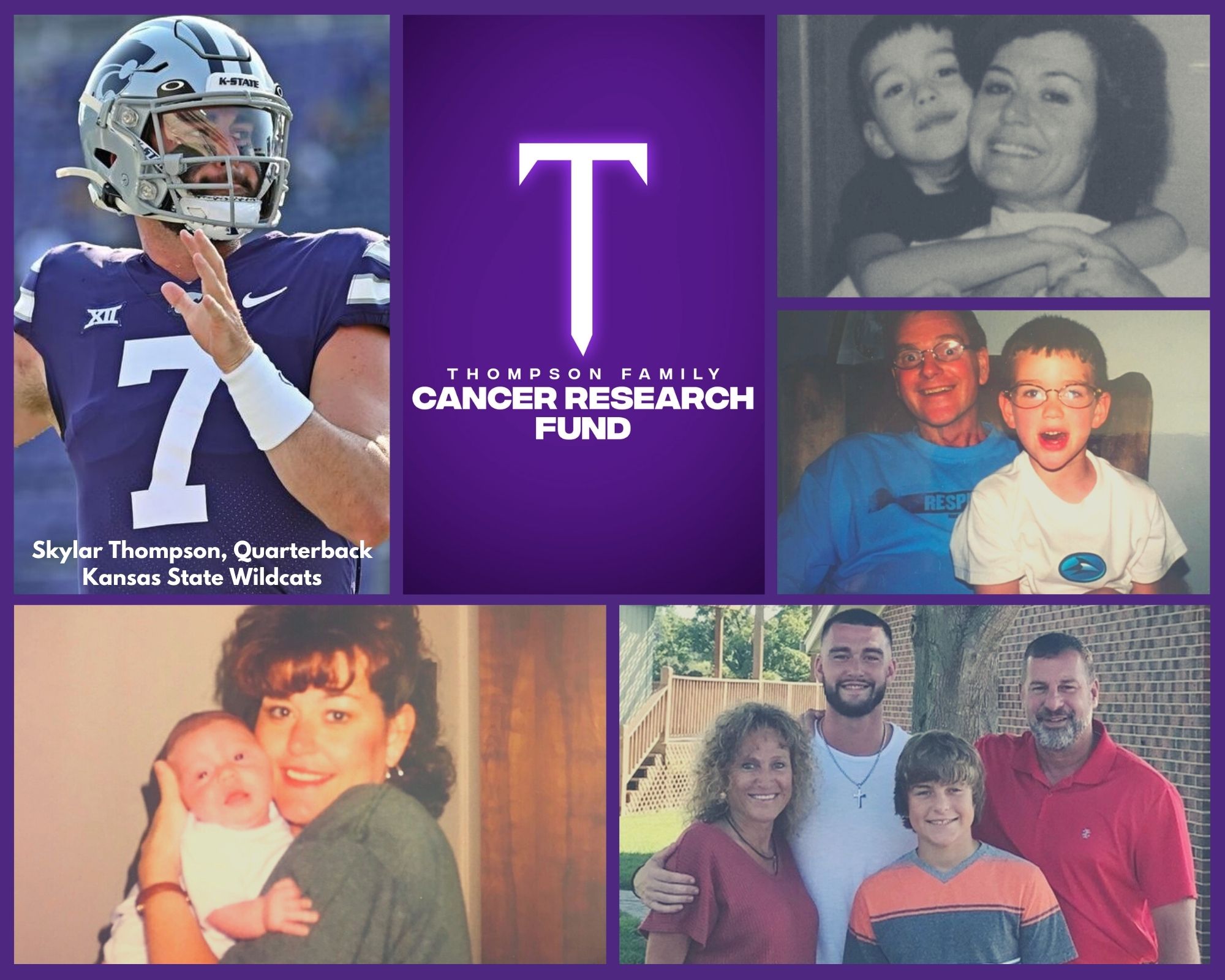 A Night With Skylar Thompson A Night With Skylar Thompson
Sat., Mar 4, 2022 | 6-8pm | Goolsby's | $65
Meet Skylar and join the auction to benefit a good cause. Also available will be food, drinks, live music & entertainment including duckpin bowling & multi-sport simulators.
A Night With Skylar Thompson Fundraiser