Support us!
The Johnson Cancer Research Center is honored to receive your gift to help K-State advance its cancer research programs and laboratories, and train future scientists and medical professionals. Gifts can be made in memory of someone or in honor of a person or occasion.
Donations make a difference!
Friends and family members of a recently deceased loved one may want to honor him or her by making a memorial to the Johnson Cancer Research Center
Many contributors choose to make their gift more meaningful by honoring the memory of a loved one. Some make lasting tributes to their spouses, children, parents or friends by establishing funds to help K-State fight cancer far into the future.
Here we share stories from some of our friends who've honored their loved ones with memorial funds. To learn more about establishing a memorial fund, please contact Shelley Carver at shelleyc@ksufoundation.org or 833-448-3578.
Please see the memorials of Alexander Tzu-Jay Tung and Rob Regier, Bert Klingler, Midge Jones and Karen (Jones) Prevette, or Don Marrs/Kansas Postmasters.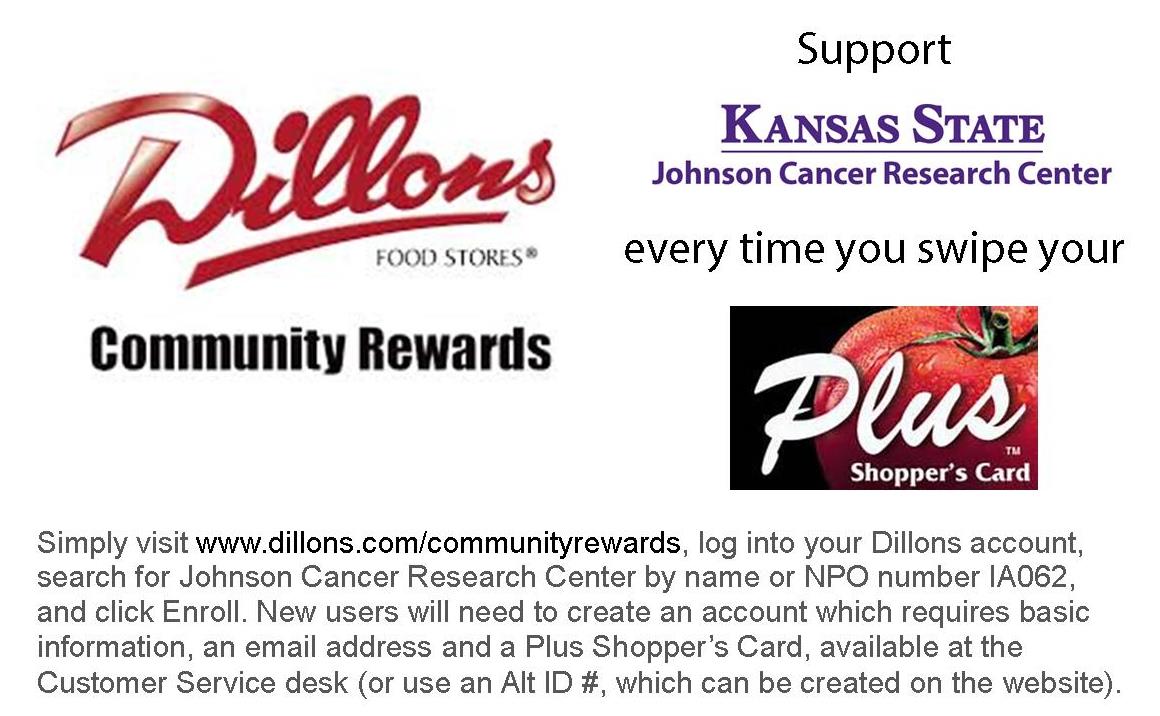 Everyone can help a little!