Tailgate with us!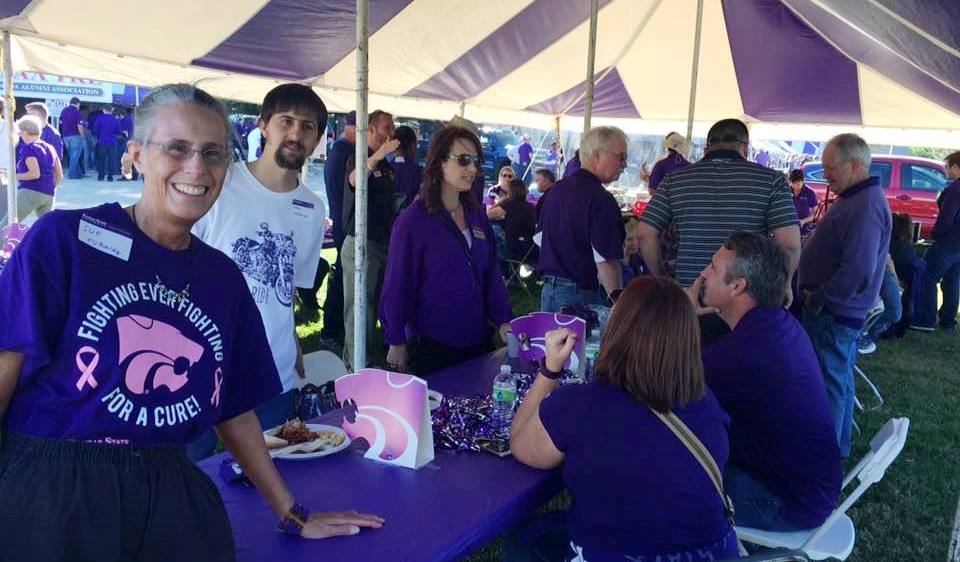 What: Fighting for a Cure Tailgate Party co-hosted by the Johnson Cancer Research Center and College of Arts & Sciences
When: Oct. 16, 2021 | 4:30 (2 hours prior to 6:30 kickoff)

Where: Northeast corner of Bill Snyder Family Stadium, in grassy area between Vanier Football Complex and east parking lot, near Kimball Ave. Look for the white tents!

Cost: $15 per adult, $5 per child aged 15 & younger
Register here by 2 p.m. Fri., Oct. 15, if possible.
Come cheer on the 'Cats with us at the Fighting for a Cure Tailgate Party at Bill Snyder Family Stadium two hours before the football game! Join us for fun, food, beverages (beer, wine, hard lemonade & vodka available) and purple swag, and enjoy your easiest tailgate party of the season!
Oct. 16 is K-State's 8th Annual Fighting for a Cure Day. Get your Fighting for a Cure shirt to show your pride in K-State's fight against cancer!