Fighting, ever fighting, for a cure!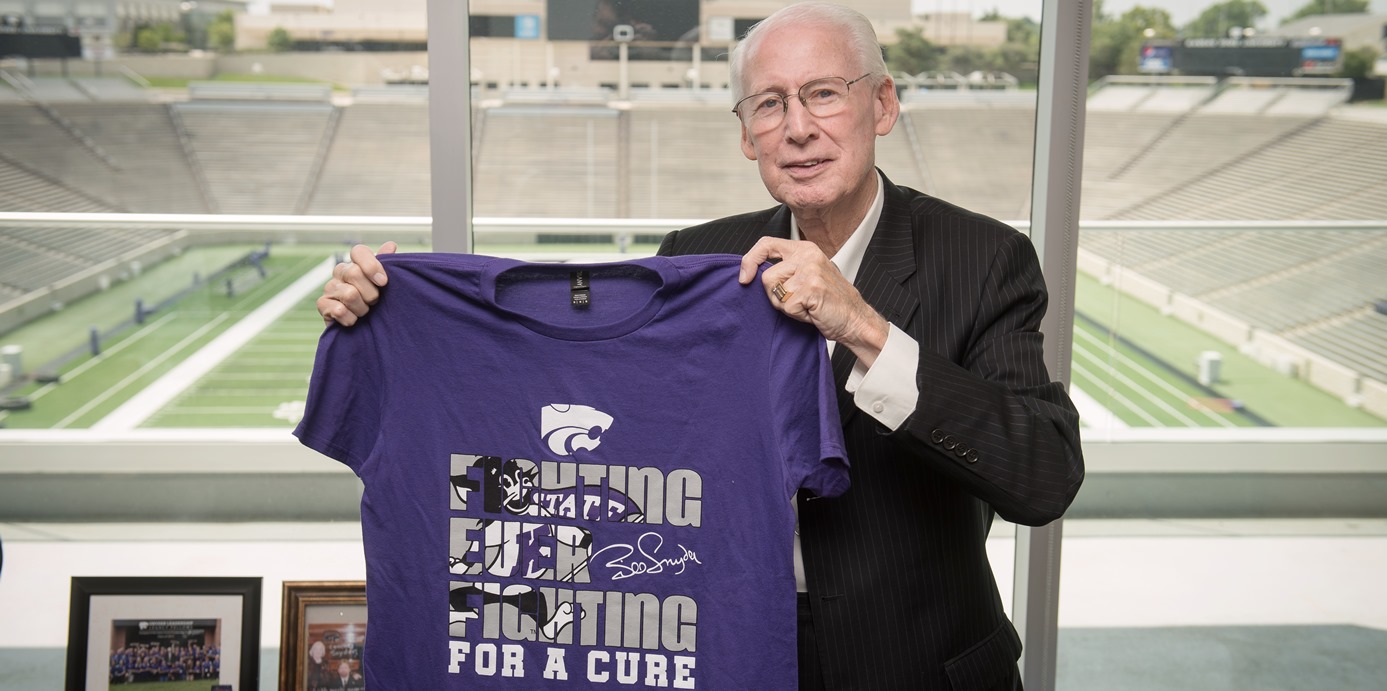 Get your 2018 Bill Snyder commemorative shirt for K-State Fighting for a Cure Day October 13, 2018! You can also help K-State fight cancer by making a gift that directly supports the university's cancer research and education programs. Many thanks to all our supporters! #HelpKStateFightCancer
LISTEN TO COACH SNYDER'S APPEAL TO K-STATE FANS TO SUPPORT K-STATE CANCER RESEARCH
Welcome
The fight starts here! From nanoparticles and stem cells to antioxidants and drug discovery, Kansas State University faculty are conducting the basic and translational cancer research that leads to improved prevention, diagnostics and treatments, as well as training future scientists.
Research
Scientists in 100 labs are demystifying cancer from many angles.

Education
Students are training to be the next generation of researchers.

Outreach
Cancer information and resources are provided to the public.
News & Communications
June 12, 2018 - Cancer research at Kansas State University has gotten a large boost from donations made to the university's Johnson Cancer Research Center. read more
June 5, 2018 - A technology invented by Kansas State University biochemistry professor John Tomich has been licensed by Phoreus Biotechnology, Olathe, Kan. The nanotechnology delivers biomolecules that can improve vaccines and cancer therapies, boost the effectiveness of diagnostic imaging and control of pests, and control diseases and parasites in both animals and plants. read more
Rob Regier Memorial Golf Tournament - Fri., Oct. 12, 2018, Colbert Hills, Manh.
K-State Fighting for a Cure Day - Sat., Oct. 13, 2018, everywhere
More events & details