Welcome
The fight starts here! From nanoparticles and stem cells to antioxidants and drug discovery, Kansas State University faculty are conducting the basic and translational cancer research that leads to improved prevention, diagnostics and treatments, as well as training future scientists.
Research
Scientists in 100 labs are demystifying cancer from many angles.

Education
Students are training to be the next generation of researchers.

Outreach
Cancer information and resources are provided to the public.
Fighting, ever fighting, for a cure!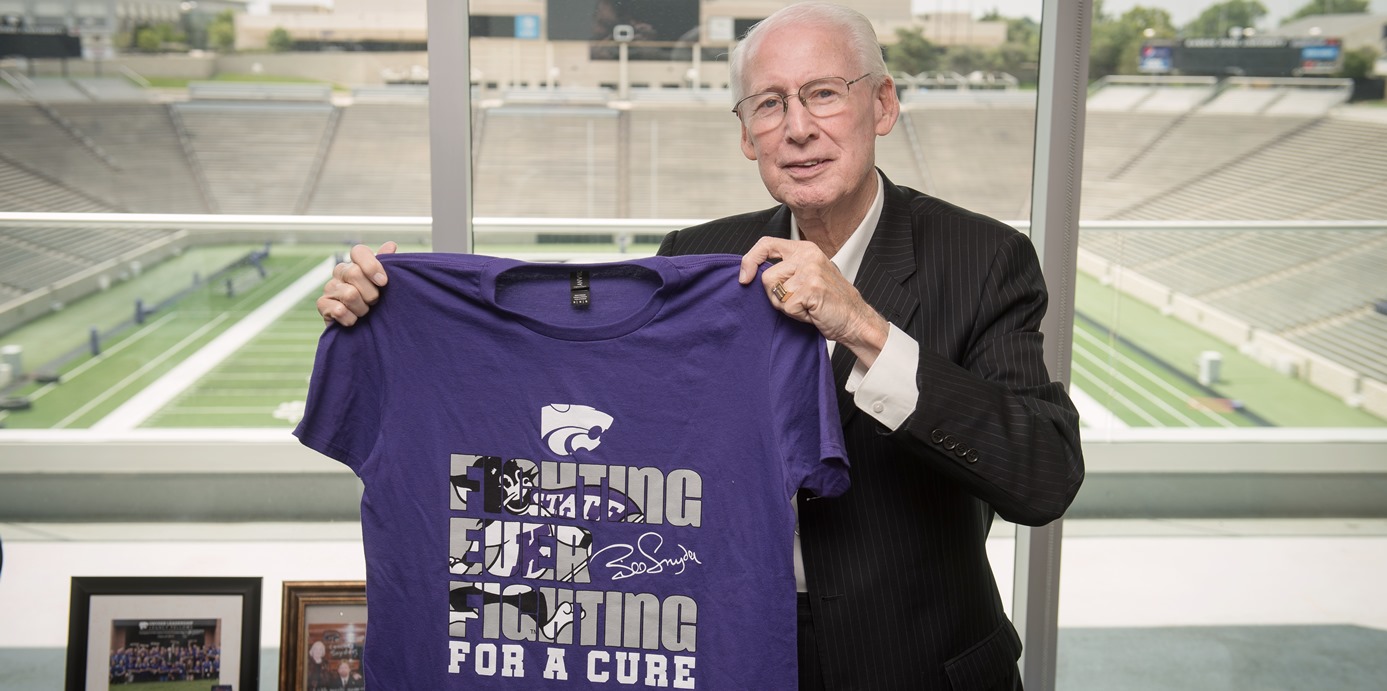 Get the Bill Snyder commemorative Fighting for a Cure shirt to support cancer research and education at Kansas State University and honor the K-State family's cancer survivors and researchers! Thanks for your support! #HelpKStateFightCancer
News & Publications
Dec. 12, 2018 - The National Academy of Inventors is honoring Xiuzhi "Susan" Sun, university distinguished professor of grain science and industry, ancillary faculty of biological and agricultural engineering, and affiliate of the Johnson Cancer Research Center at K-State, for her prolific spirit of innovation and the impact of her work. read more
Dec. 5, 2018 - The Johnson Cancer Research Center at K-State has selected 35 students to participate in its undergraduate research mentoring and award program. read more
Nov. 19, 2018 - The Johnson Cancer Research Center at K-State has launched a Center of Excellence for Pancreatic Cancer Research. The center has three areas of focus: cancer detection, drug discovery and studies involving in-vivo techniques and magnetic resonance imaging. read more
Pink & Purple Polyester Party - Fri., April 5, 2019, K-State Alumni Center
Walk Kansas 5K for the Fight - Sat., May 4, 2019, Johnson Cancer Research Center, 1711 Claflin Rd.
Bill Snyder Highway Half Marathon & 5K - Sat., May 25, 2019
More events & details