Welcome
The fight starts here! From nanoparticles and stem cells to antioxidants and drug discovery, Kansas State University faculty are conducting the basic and translational cancer research that leads to improved prevention, diagnostics and treatments, as well as training future scientists.
Research
Scientists in 100 labs are demystifying cancer from many angles.

Education
Students are training to be the next generation of researchers.

Outreach
Cancer information and resources are provided to the public.
Fighting, ever fighting, for a cure!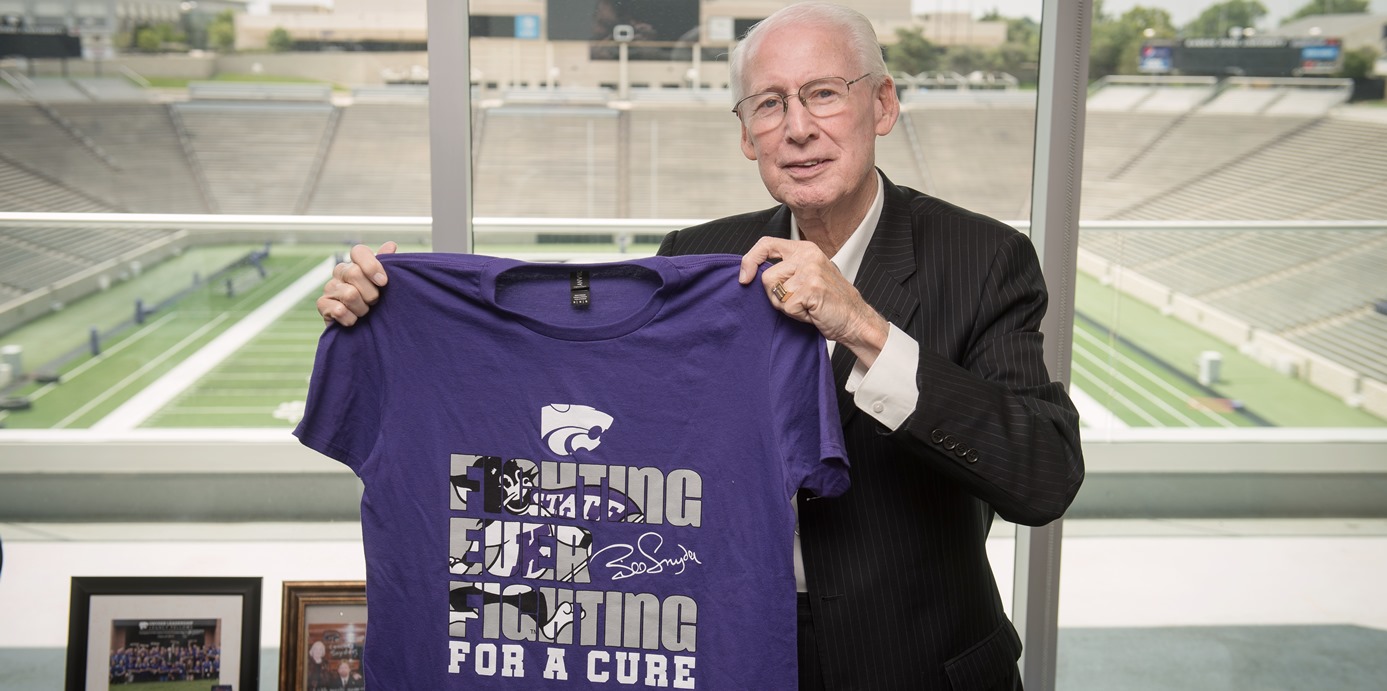 Get the Bill Snyder commemorative Fighting for a Cure shirt to support cancer research and education at Kansas State University and honor the K-State family's cancer survivors and researchers! Thanks for your support! #HelpKStateFightCancer
News & Publications
May 22, 2019 - Cancer research at Kansas State University has gotten a large boost from donations made to the university's Johnson Cancer Research Center. Private donations to the center allow it to provide faculty and students hundreds of thousands of dollars a year in competitive awards to support innovative cancer research, laboratory equipment purchases, mentoring of student researchers and more. read more
From Summer 2019 "Good for K-State" magazine, published by KSU Foundation
Imagine going to your doctor's office for your annual checkup, where a simple and affordable blood test tells you in less than an hour if you have a type of cancer [or ...]. Drs. Stefan Bossmann and Chris Culbertson, both K-State professors and researchers, have developed a device that does just that.
The prototype of their device, made possible through a $50,000 gift from a donor (actor and alum Eric Stonestreet), can detect many different types of cancers [...] before symptoms occur. read more
You'll Never Run Alone 5K in memory of Frank Alonso, benefiting K-State's Center of Excellence for Pancreatic Cancer Research - Sun., Aug. 18, Manhattan
K-State Fighting for a Cure Day - Oct. 5, everywhere
JCRC Tailgate Party in Cat Town - Oct. 5, Bill Snyder Family Stadium
Rob Regier Memorial Golf Tournament - Oct. 18, Colbert Hills, Manhattan
More events & details